Understanding Flood Communication & Education in Texas
Project Description
Think about it… Did you ever learn how to protect yourself against flooding when you were growing up?  Probably not, unless you grew up in a flood prone area.  However, flood prone areas in Texas have expanded rapidly in the past decades, yet we still do little to help people understand floods. Texas ranks first in the US in the variety and frequency of natural disasters.
In this project, TIPI Co-Director, Keri Stephens and her team are conducting a multi-method study around flood communication and education in Texas. The project is funded by the Texas Water Development Board.    
Our Team
Nancy Carlson
Kendall Tich
Theresa Sibi (undergraduate student)
More About Our Science
Research Questions
How can we move flood education forward in Texas?
What resources would help local flood officials educate and communicate flood risk to their communities?
How do Texas seek flood risk and mitigation information?
Research Method
Literature review (Academic, NGO, Govt.)
Compiled flood education resources in Texas
Compiled flood exemplars
Over 20 interviews with Texas flood officials
Developing a survey for Texas public focused on flood information seeking
Conference Presentations & Talks
Moving flood preparedness and education forward for Texas  (February 2021)

Our team presented the early results from our TWDB project for the Disaster PRIMR Conference where Texas researchers, NGOs, and governmental organizations shared best practices. 
Team:  Keri K. Stephens, Nancy Carlson, Kendall P. Tich, & Theresa Sibi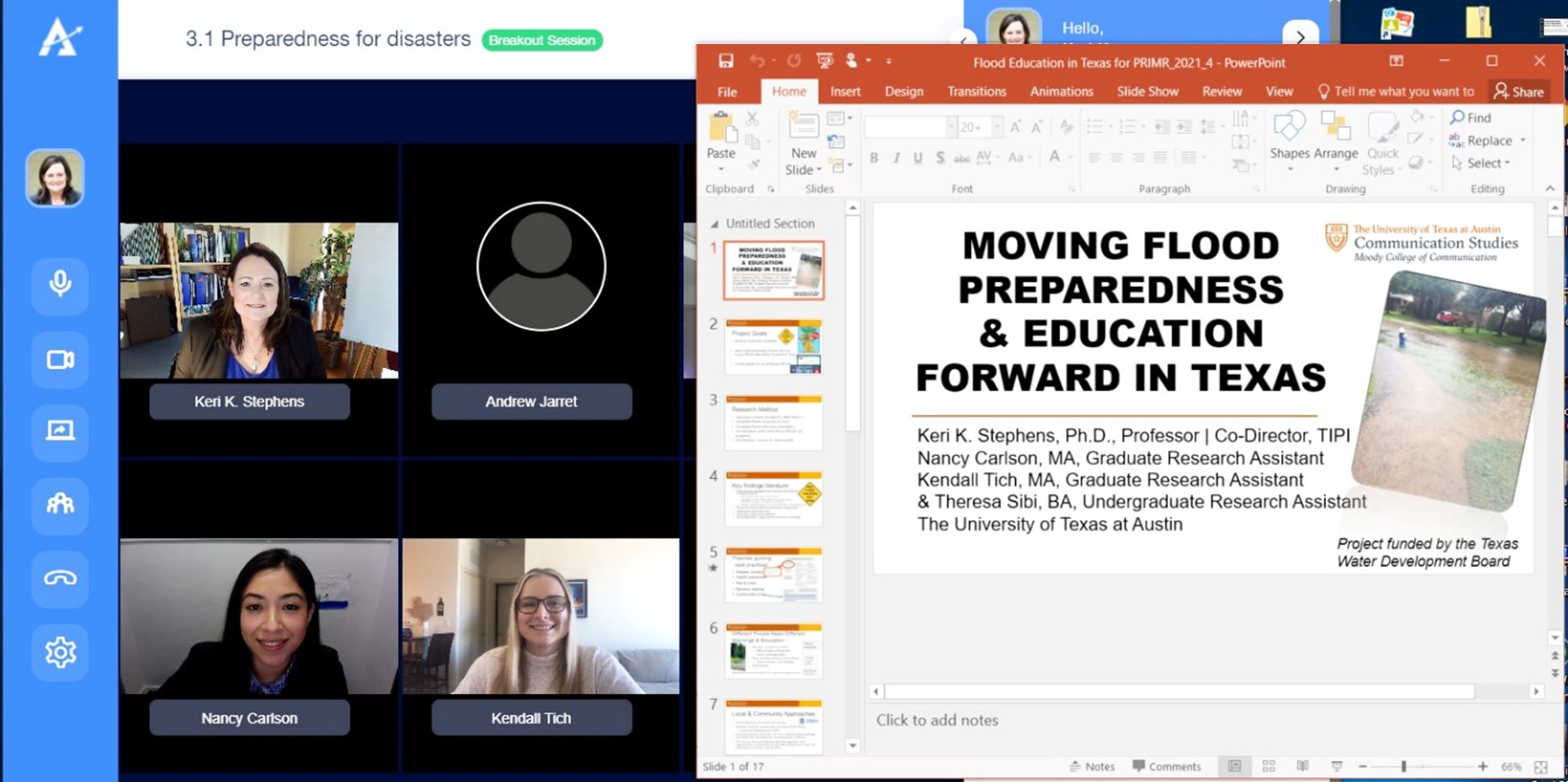 Other Presentations
Keri K. Stephens, Nancy Carlson, Kendall P. Tich, & Brett W. Robertson will be presenting their paper, Caring for communities by tailoring hazard approaches: Synthesizing interdisciplinary research to set a research agenda for flood preparedness, at the International Communication Association (ICA), Denver, CO. (Virtual Conference).
Be on the lookout for more publications and talks as we continue our project.  More about the project, and related projects can be found at orgcommtech.org/  Contact keristephens@austin.utexas.edu for more information.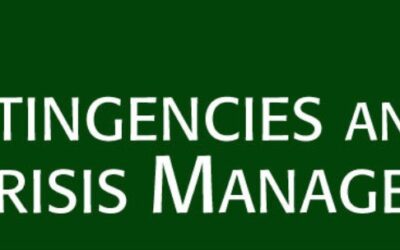 We are excited to announce the publication of our latest article "A different type of disaster response volunteer: Looking behind the scenes to reveal coordinating actions of disaster knowledge workers" in the Journal of Contingencies and Crisis Management.
read more
The Technolgy & Information Policy Institute main office is in the Jesse H. Jones Communication Center, Building A. We are part of the Moody College of Communication.
Find Us
2504 Whitis Ave.
CMA 5.102
Austin, TX 78712