We are excited to announce the publication of our latest article "A different type of disaster response volunteer: Looking behind the scenes to reveal coordinating actions of disaster knowledge workers" in the Journal of Contingencies and Crisis Management.
The term "volunteer rescuer" may conjure up an image of an active volunteer out in a disaster zone rescuing people from hazards. Indeed, when the torrential rains of Hurricane Harvey caused massive flooding in and around Houston, Texas, ordinary individuals–not necessarily affiliated with official rescue organizations–sprang to action. Many of the network news stations featured dramatic footage of volunteer rescuers piloting their boats through flooded neighborhoods to rescue other residents. While this form of active rescuing was certainly important, our research team became intrigued by another form of volunteer: the people behind the scenes helping to coordinate those rescues.
The research team made multiple trips to Houston to collect interview, focus group, and social media data to better understand how the behind the scenes workers supported disaster efforts. This study was particularly unique in that study participants gave permission for us to access private communication channels and social media data. Much of the existing research on disaster social media has analyzed massive amounts of publicly available Twitter data. Although the social media data set of our study is smaller, it provides a particularly rich view of the types of communication and coordination activities occurring on private social media (e.g., Facebook messenger, Nextdoor, Snapchat) and private communication channels (e.g., SMS text message).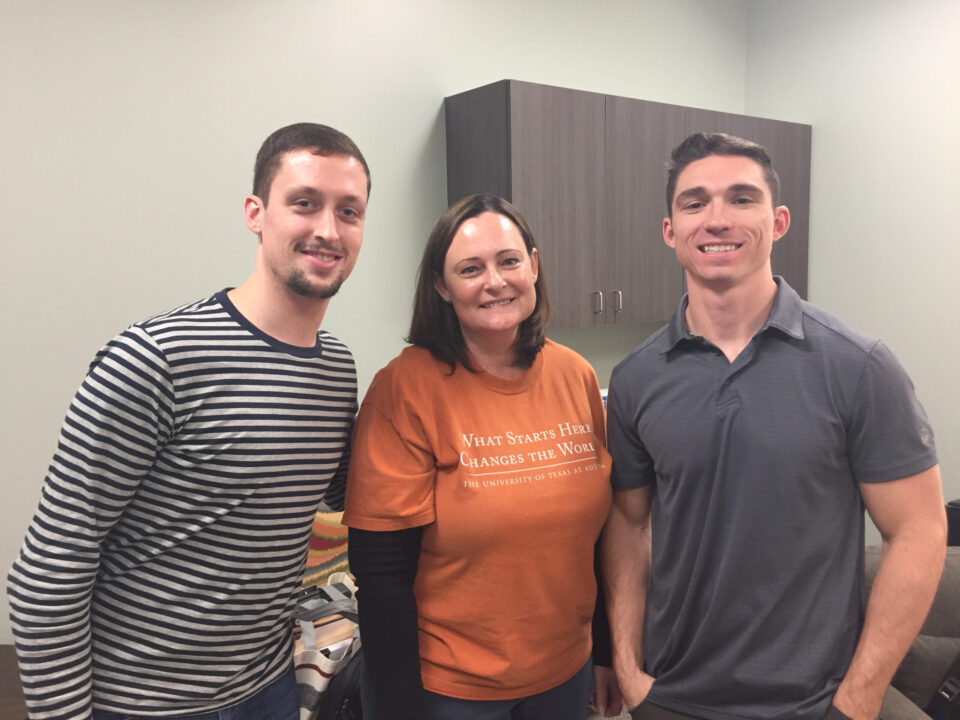 After analyzing our data, the team found that the work of these behind the scenes volunteers resembled that of a common knowledge worker. Knowledge work refers to groups of workers with a high degree of skill and autonomy who primarily compose, translate, refine, or interpret information. Knowledge work is considered cognitively intense work rather than manual labor or task completion work. We coin the term "Disaster Knowledge Worker (DKW)" to refer to the volunteers who worked behind the scenes with a variety of social media and private communication channels to help coordinate rescues in the field.
More specifically, the DKWs engaged in a diverse array of nine communicative practices including information distributing, localized reporting, advising, educating, rescue dispatching, connecting people and materials, trust building, socially supporting, and requesting. You can read more about each of these, and see screenshot examples of each, in the article.
In all, our paper begins to reveal the vital role that behind the scenes disaster knowledge workers can play in saving lives during a disaster. We are grateful to the National Science Foundation for supporting this work (Grant number 1760453).
Smith, W.R., Robertson, B. W., Stephens, K. K., & Murthy, D. (in press). A different type of disaster response digital volunteer: Looking behind the scenes to reveal coordinating actions of disaster knowledge workers. Journal of Contingencies and Crisis Management. Advance online publication. https://doi.org/10.1111/1468-5973.12352
Read more about this NSF-funded project here.
Learn more through these videos: