Hurricane Laura and the challenges of remote learning
Hurricane Laura was initially predicted to avoid the majority of Texas and impact Louisiana, but by early Tuesday morning, August 25, 2020, predictions shifted the path Westward toward Texas' highly populated Eastern coastal region. The storm is predicted to be a Category 4 Major Hurricane by the afternoon of August 25th, Many coastal cities and counties issued voluntary or mandatory evacuation notices not limited to but including:
City of Baytown
Galveston island
Brazoria County
Chambers County
Galveston County
City of Galveston
Jefferson County (Beaumont, Texas)
Orange County
City of Port Arthur
City of Seaport
Texas A&M University in Galveston
Harris County — Voluntary evacuation order in effect for zones A and B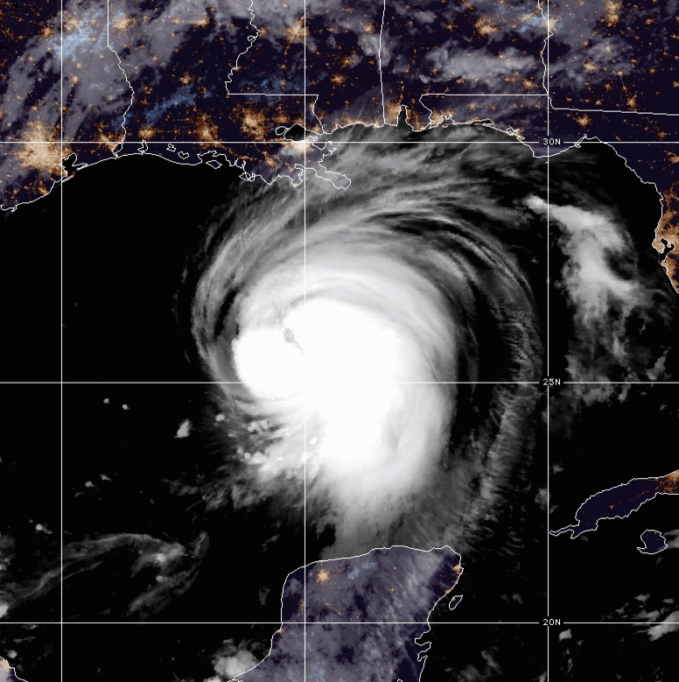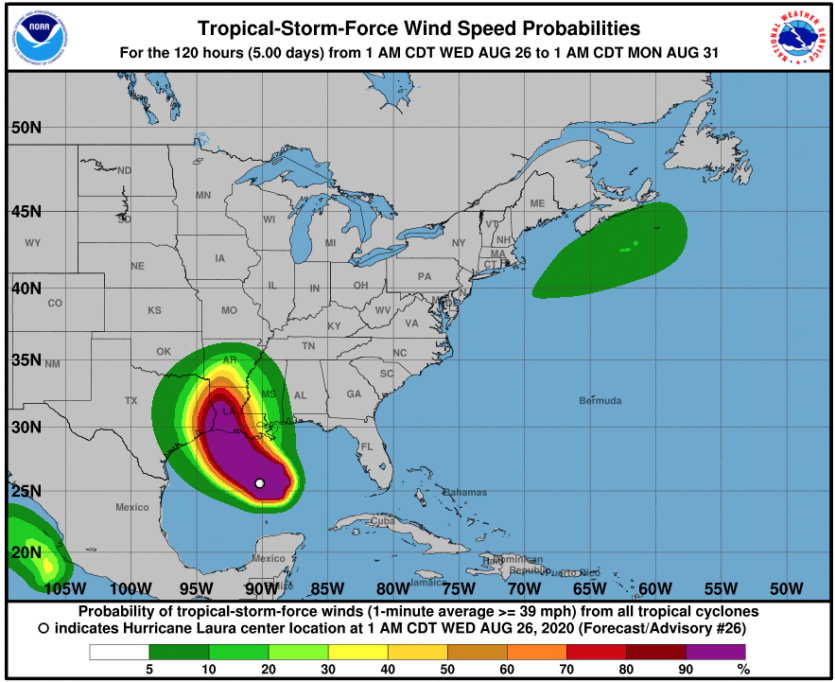 More than 750,000 people are under mandatory orders to evacuate their homes in coastal counties and cities in anticipation of Laura's arrival overnight Wednesday into early Thursday. See here for the latest National Atmospheric and Oceanic Association's Hurricane Center Information.
The landfall of Laura comes on the same day as the first day of class for the University of Texas at Austin, and its arrival is worrisome. Due to the fact that the majority of university classes are virtual to encourage social distancing and slow the spread of COVID-19, many students may be undertaking a ubiquitous distance-learning semester. Students residing along the Texas coast might be feeling anxious about navigating the start of school year with the threat of the hurricane bearing down on them.
First and foremost, it is important that students know that their professors, instructors, and the broader University community understand that student safety is top priority during Hurricane Laura and the COVID-19 pandemic.
If you find yourself in an area that needs to be evacuated and are uncertain whether or not you will have electricity or access to computing tools and the Internet because of the storm, it is a good idea to preemptively communicate with your instructors as soon as possible regarding your situation. If instructors ask for more documentation, there is an absence notification request that you can submit to Student Emergency Services in the Office of the Dean of Students. Preparing by communicating with your instructors ahead of the storm may help relieve some of the stresses displaced students are experiencing.
Due to the predicted severity of the storm, students should plan for serious outages to electrical, broadband and cellular service. There are important lessons from Hurricane Harvey that may aid students who seek to continue virtual learning but find themselves without access to broadband. The Technology and Information Policy Institute has studied communities on the Texas Gulf Coast and their hurricane experiences and we have some observations: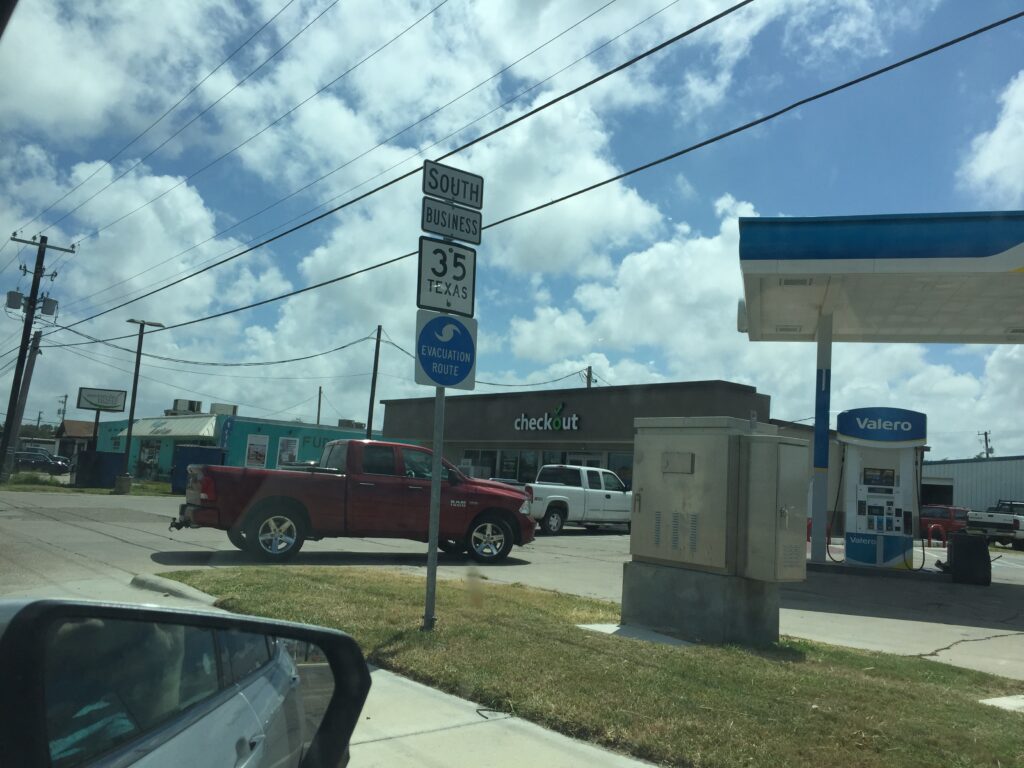 Stay aware of what your county plans for evacuation services; for example, Brazoria County has its "Ready Brazoria" app to assist local residents;
Check with your local libraries to see if they are open now, if they loan hotspots (some may, and you could get one before the hurricane strikes), and what their plans may be for the hurricane's aftermath; they can be important sources of information;
Use social media to communicate with your friends and family, and check social media feeds from local institutions who can provide reliable information; seek information from the best sources, not just the most convenient ones.
If you are a UT-Austin student and find yourself in need emotional and mental support during the intersection of the beginning of school, the COVID-19 pandemic, and the hurricane, the University Counseling and Mental Health Center is providing counseling by phone or telehealth, and has an afterhours crisis line listed at the link above. The beginning of the school year, the complexity of virtual learning and the social isolation many students are experiencing are unprecedented challenges. Please reach out and utilize the many resources available to you at UT-Austin.